LYNKEUS – Coordinator

Participant Profile: Lynkeus is an independent strategy consultancy, founded in 2000, which works to identify and promote the best cutting-edge technological solutions to complex socio-economic problems in a variety of areas related to technological applications in public policies, with a particular focus on European Framework Programme Integrated Projects in e-Health.
Since 2006 Lynkeus has played leading roles in the conceptualisation, development and execution of major ICT for Health projects financed through the EC's FP6 and 7. Starting with Health-e-Child IP Lynkeus has been collaborating with leading European clinical, research and industrial institutions. This cooperation has expanded with the launch of two further projects: in 2010, the Sim-e-Child STREP (with the addition of John Hopkins University in Baltimore and the American College of Cardiology to a core research team composed of some of Health-e-Child's partners), and, in 2013, the MD-Paedigree IP, comprising some of the former European and American partners, with the addition of several new ones.
In 2013 further two projects began: the Cardioproof STREP, of which Lynkeus is coordinator, and the Avicenna CSA.
Lynkeus has specialised in Project Management, Dissemination, Exploitation, and Big Data Analytics.
ATHENA RC

Participant Profile: The current focus of research at ATHENA RC includes: Digital Libraries, User Interfaces; Personalization, Databases and Knowledge Bases, workflows for data integration and system interoperability, Ontology Engineering and Data Warehouses, Software Engineering, Experiment Management Systems, Data Mining, Large Scale Distributed Information Systems, Web Information Systems, Web data management, Semantic Web technologies and Geographic Information Systems with a focus on data integration and user contributed information. Athena RC conducts research and participates in R&D projects in the area of data management and large-scale information systems.
The ATHENA RC team closely affiliates with the University of Athens, Department of Informatics and Telecommunications, within the Management of Data, Information and Knowledge Group (MADgIK), whichhas 60+ members, including five (5) faculty, several R&D staff, and students at all educational stages. The MADgIK group focuses on several research areas of the Data-Info-Knowledge continuum, such as Database and Information Systems, Distributed and Peer-to-Peer Systems, Cloud Computing, Sensor-based and Stream Data Management, Query Optimization, Information Search, Personalization and Social Networks, Knowledge Discovery & Data Mining, Knowledge Representation and Reasoning, Constraint Satisfaction Problems, Semantic Web and Linked Data, Semantic Sensor Web, Digital Libraries, and Human-Computer Interaction.
It participates in several national and European projects that cover the above areas. Much of the research is done in the context of and inspired by problems in several application areas, such as Medical Informatics, Cultural Heritage, Museum Studies, Biodiversity, Earth Sciences, Marine Science, Environment, History, and others.
MOTEK ENTERTAINMENT

Participant Profile: Motek Entertainment is an innovative 3D animation production studio, specializing in services and production work for feature films, commercials, television series, games, digital and mobile media. Motek develops technology, assets, content, formats, custom pipelines and solutions to both technical and creative challenges.
Motek consists of a core team of 3D- and project management specialists, with a history of both developing new production technology and bringing externally developed technology from the world of research, medicine and high-end films into affordable, broadcast-ready solutions. We're passionate about real- time, interactive, and digital applications.
Motek entertainment has a proven track record that spans over 2 decades in the area of specialised motion capture techniques, methodologies and systems. During this period, Motek entertainment was involved also in several European initiatives that required this specialized knowhow to be used in the medical and in the engineering fields.
POLITECNICO DI MILANO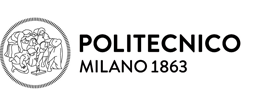 Participant Profile: With over 20,000 engineering students enrolled, the Politecnico di Milano is the largest Technical University in Italy and in Europe, as it graduates about 20% of the Italian engineers. The Dipartimento di Elettronica, Informazione e Bioingegneria (DEIB), in particular, has over 200 faculty members and over 300 junior researchers. The main research activities of DEIB are in the fields of telecommunications, multimedia signal processing, computer science, automation, robotics and artificial intelligence.
DEI is actively involved in numerous European and National relevant projects and holds a large number of partnerships and cooperations with the largest Italian companies.
The Image and Sound Processing Group, involved in the SCENIC project, has a long-standing experience in the fields of sound and image analysis, pattern recognition, joint audio-video processing, multimedia coding and compression. As far as audio processing is concerned, ISPG is very active in sound and soundfield analysis, rendering, synthesis and multimedia information retrieval (see below).
ISPG-PoliMI is currently involved or has been involved in numerous national or international projects, over 20 of which funded by the EU.
UNIVERSITÀ DEGLI STUDI DI GENOVA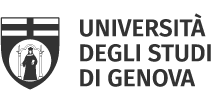 Participant Profile: InfoMus Lab (www.infomus.org) – established in 1984 at Università degli Studi di Genova (UNIGE) – carries on scientific research and design, development, and experimentation of multimodal interfaces and multimedia systems. Main research addresses computational models of nonverbal multimodal expressive and social communication, with special focus on human movement and gesture (e.g., dance, full-body movements), audio (e.g., music), expressive and tangible multimodal interfaces. Applications domains include cultural heritage, edutainment, rehabilitation, entertainment, creative industry (music, dance), user-centric media, and mobile distributed multimedia systems. Since 2005, InfoMus Lab moved to the monumental building of S. Maria delle Grazie La Nuova, originating the Casa Paganini – InfoMus research centre of Università degli Studi di Genova. Casa Paganini is endowed with a 230-seat auditorium and with a 11-cameras Qualisys motion capture system integrated with our proprietary software platform EyesWeb, for synchronized multimodal recordings and analysis of MoCap, physiology, multi-channel audio and video inputs. This allows for experiments in both laboratory and ecological environments of individual as well as group dance teaching and performance sessions. Moreover, the Casa Paganini monumental building was formerly a convent and includes museum rooms, suitable for tests and experiments of scalable versions of the project platform (e.g. based on depth sensors and wearables sensors) and experiments on interactive dance in such ecological settings. The whole building has a technological infrastructure (motion capture, multimedia, audio and video equipment, fast network) enabling, among other things, synchronised multimodal recording and playback of audiovisual content.
PEACHNOTE

Participant Profile: Peachnote GmbH is responsible for analysis of sequential data comprising high- and mid-level features describing the collected dance data.
Peachnote develops musical applications based on data mining and signal processing. Peachnote's sees its mission as making music more accessible to people, for understanding, enjoying and for active participation. Peachnote has recently published an application that automatically connects a large library of musical scores and audio recordings, giving users an easy way to explore the musical pieces and their discography. Peachnote has received the EXIST funding from the German Ministry of Economy and the EU.
Peachnote has extensive experience in working with large symbolic music-related data sets. Peachnote has implemented the world's largest search engine for scanned sheet music. It has invented a method for efficient similarity search and clustering of noisy sequences by relying on techniques used in the bio-informatics community.
COVENTRY UNIVERSITY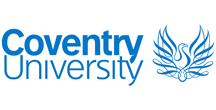 Participant Profile: Coventry University has roots reaching back as far as 1843. Today it is a forward looking modern University, a provider of high quality education and focus on quality research. We are the number 1 Modern UK University (2014 and 2015), hold worthy positions in the influential Guardian (27th), Times and Sunday Times (45th) University Guides and are ranked in the well-respected QS World University rankings. The University has a reputation for excellent teaching and research, business engagement, innovation and entrepreneurship and employs 3,000 staff, with 24,000 students.
The University offers excellent teaching and state-of-the-art facilities and equipment through programmes that are flexible and taught by leading experts across four faculties in the city of Coventry. Faculties include The Faculty of Business, Environment and Society, Coventry School of Art and Design, The Faculty of Engineering and Computing and The Faculty of Health and Life Sciences. Secondary campuses in London and Scarborough offer a range of specialised course and chance to study at a range of levels, designed in ways to suit learners' lifestyles.
Coventry University is well known for being an ambitious and innovative, making a significant contribution to important global and societal challenges. Coventry's new £100M research strategy, 'Excellence with Impact', builds on this trend and will transform the way we research by applying fresh and original approaches.
Our research centres focus on a range of real world issues including culture in society, sustainability, disease prevention and innovative engineering. These are:
Centre for Agroecology, Water and Resilience
Centre for Applied Biological and Exercise Sciences
Centre for Business in Society
Centre for Dance Research
Centre for Manufacturing and Materials Engineering
Centre for Research in Psychology, Behaviour and Achievement
Centre for Technology Enabled Health Research
Centre for Transportation and Mobility
Centre for Trust, Peace and Social Relations
The University has an extensive track record in engagement with Europe and European research and
development and is the No. 1 UK University for European placements.
Over the last 3 years we have been delivering on over 120 research contracts awarded by the European Commission, the vast majority of which have been multi-partner collaborations across Europe and beyond. The support from the EC for these projects has totalled over £35 million and involved every Faculty and Institute within the University. Specific funding streams have included Culture 2000, DAPHNE, Eco- Innovation, EDULINK, Erasmus, EU Health Programme, Framework 7, ICT Policy Support Programme , Intelligent Energy Europe, INTERREG, Leonardo da Vinci, TEMPUS and the Lifelong Learning Transversal Programme.
ISTITUTO STOCOS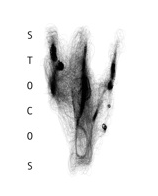 Participant Profile: Instituto Stocos is a non profit organisation project focused on the analysis, research and development of the interaction between body gesture, music and interactive visual imagery, integrating in a performative context abstractions taken from other disciplines such as artificial intelligence, biology, mathematics or experimental psychology.
Instituto Stocos has produced several works that operate as an artistic form of dissemination of this research. The trilogy Acusmatrix, Catexis, Stocos and the Neural Narratives Series constitute some of the outcomes of this investigation. In this series of pieces the dancer's activity evolve in a three dimensional sound space interacting with sonic objects and visual imagery that are successively transformed according to their trajectory and dynamic morphology, transformingthe stage into a hybrid ecosystem in which various forms of mutual dependencies coexist between humans and virtual entities.
Among the activities of the organisation Intituto Stocos has developed software instruments and interactive sound technologies for disabled people collaborationg in the project Motion Composer and organising worshops along with other organisations such as ONCE to divulge and promote this approach to movement and sound interaction.
Instituto Stocos also organises cultural events that help to diffuse trans-disciplanary artistic forms involving new technologies and in the field that combines art and sciences. In this sense Instituto Stocos is a co- organiser partner of the EU Culture project <Metabody, which deals with the development of creative technologies and artistic productions that exemplify strategies for promoting cultural diversity and idiosyncrasies.
KDANSE

Participant Profile: K. Danse is a multimedia and contemporary dance company led by Jean-Marc Matos, choreographer, who bring together a team of artists: dancers, video artists, programmers and composers for each new project. Their work is concerned with questioning digital technologies whilst focusing on issues of everyday contemporary life such as the borderlines between fiction and reality, and the social construction of the body. They make use of the latest digital technologies to create live interactive environments (reactive clothing, physiological sensors, optical tracking sensors, body sensors, on line internet performances, etc.). The choreographic approach of the K. Danse develops a contemporary movement language by the dialectic confrontation between the physical body (lived, experienced) and the visual body (seen, virtual).
The performances question the borders between fiction and reality, the social construction of the body, and the psychological structures in human relationships.
They investigate various digital technologies:
Errance 2015 (interactive installation-performance-physical audience participation) _ Monster 2014 (visual design and digital scenography) with duo 1minute69
The Tiger's Bride 2013, Tactile Sensations 2011-2012 (reactive costumes and augmented tactility) with Scenocosme
Echo Room 2009, Para_site 2007 (physiological sensors)
Gameplay 2005 (semi autonomous objects and interactive tracking) with digital artist AntoineSchmitt
Nuit Ecran 2006,Lovely user 2004/5 (interactive real time image-sound environments)
Icare Ecart 2003 (body sensors, interactive 3D and motion capture)
Danse e-Toile 2009, Fronter@ 2004, Danse et Toile 2002 (tele presence via internet )
The company develops four main areas of activity: performance making, mediation, research, and organization of events:
Performance making: K. Danse produces performances (full evening long pieces and short pieces), informal performances, site specific choreographies and telematics pieces connecting via internet distant cities and countries.
Mediation: K. Danse directs numerous workshops on contemporary dance and digital arts, for children and adults. Other proposals contain: lecture demonstrations, conferences, open rehearsals, theoretical courses: dance analysis.
Research: artistic research linked with technological development (partnership with the IRIT, Research Institute in Computer Science, University Paul Sabatier of Toulouse).
Organization of events: Metabody_Toulouse Lab, CorpusMedia euroregional Festival in Midi-Pyrénées / artistic advice / curator ship.
Co organizer partner of the european project Metabody (2013-2018) /with the support of the Culture Programme of the European Union.
Project CorpusMedia 2012 / Art-Science-Dance / CorpusMedia (2007-2011): Digital Performance, connecting the French and Spanish regions of Midi-Pyrénées, Languedoc-Roussillon, Catalonia, Balearic Islands and Aragon
THE LYKEION TON HELLINIDON

Participant Profile: The Lykeion ton Hellinidon –Lyceum Club of Greek Women- was founded in 1911 by Callirrhoe Siganou-Parren, a pioneer of the feminist movement and of voluntarism in Greece.
According to its Statutes, the aims of the Lykeion ton Hellinidon are "to bring together women active in the letters, arts and sciences in an association that will serve and protect them and will revive and preserve the Greek customs and traditions". This declaration had been preceded by a series of fiery articles in Callirrhoe Parren's "Ladies Newspaper", which opened new paths for women, who for the first time were told that they were entitled to work outside the home and to claim a life of dignity and self-respect.
It is a non profit organization, which, in the 104 years of its existence, has played an active and important role in the preservation and presentation of Greek cultural traditions and folk dances and customs.
Today the Lykeion ton Hellinidon maintains its dynamic presence in Greek society, in its 51 Branches all over Greece and in its 16 Bureaus abroad, endeavouring to link its long experience in social service and in the wise administration of its cultural heritage with the new knowledge provided by modern science and technology.
The best known activity of Lykeion ton Hellinidon, is in the field of Greek folk dancing.
In the educational field, every year, more than 1.500 children, teenagers and adults are given the opportunity to become acquainted with and participate in the national dance tradition as it is preserved in the Greek countryside. Ιn its endeavour to preserve and disseminate Greek traditional music, the Lyceum has produced several long-playing records, cassettes and compact disks, which, besides constituting valuable documentary material, have proved to be a very useful aid in the teaching of Greek folk dances.
In its unremitting effort to broaden its scope, the Lykeion ton Hellinidon has undertaken the task of organizing the pilot programme of the Ministry of Education entitled "Greek Dancing in School", as well as a European programme of courses in the teaching of Greek folk dancing and the conservation of traditional costumes. It also organizes seminars and meetings on subjects related to the Greek costume and Greek folk dance.
The material in the Lyceum Club's possession – priceless costumes, folk music, dances, etc – is intended for educational purposes, for use by scholars and specialists, for display in the Museum, and for the performances of the Lykeion ton Hellenidon's Folk Dance Group.
The Folk Dance Group, consisting today of 100 dancers, since the early days of the Lykeion's life, has presented prestigious performances οn Greek traditional themes to audiences at home and abroad.
Among the prestigious events in which the Folk Dance Group has taken part are in Greece (Athens Festival at Herodion Theatre since 1964, Megaron Mousikis and abroad:
the "Traditonal Greek Wedding" presented in the Opera of Hanoi, in the Opera of Odessa, in Lyon invited by the Biennale de la Dance, the "Greek Cultural Month in Russia,the English Bach Festival, the festivals of Flanders ,Damascus, Verona , Susa Italy (First Prize), the Festival of Gorizia (First Prize), Palma de Mallorca (First International Prize), etc. It gave performances in Cyprus, Madrid and Seville, Βοnn, Sardinia,Syracuse, Strasbourg, Cairo, Tunisia, Istanbul ,Germany,for the Greek Cultural Olympiad in Japan,Tokyo and Osaka. In Milano, Rabat, Morocco, in China, Beijing and Shanghai in Ostia and Sardinia Africa, United states of America, Canada, etc.
Among the voluntary activities of Lykeion ton Hellinidon is the cooperation with the program "Agoni grammi gonimi", Barren Gonimi, the largest educational and cultural program on islands of barren line.Teachers of the Lyceum of Greek Women teach dances from all over Greece to children and adults during the winter, to the islands of the barren line.